When you start trading in the stock market you need help from technical analysis apps to help you correct the trend of the stock as well as entry and exit at perfect point. Today let's discuss the best technical Analysis app for Indian stock market which can really help you in choosing the right stock at the right time.
9 Best Technical Analysis App for Indian Stock Market
Here is the list of best technical analysis apps which mostly investors use:
Smallcase Technologies Private Limited owns Tickertape ("TT"), a content and information network for stocks, ETFs, and other investment instruments.
Stock screener – a tool for screening companies based on different fundamental and technical characteristics, Market Mood Index – a sentiment indicator for the Indian stock market, Learn – a site for learning basic financial and economic terminology, and so on (collectively, "Services").
It also provides you the option of creating your own screener criteria. You may access it from most stock market trading apps by paying a six-month or one-year subscription fee.
There are around 20 thousand reviews on Google Play, and it is currently unavailable for IOS users.
Advantages
For 4534 publicly traded firms, a detailed stock analysis is available.
Analysts recommend an upward or downward trend for each stock over the current year.
You may use an effective screener with 200 filters to evaluate any Indian stock.
In the stock Screener, you may create your own parameters.
The Market Mood Index (MMI) is a market sentiment indicator that traders count on to timing their bets appropriately.
Peer comparisons, headlines, and events are organized in a manner that can assist you in making investing decisions.
Every stock's block deals, including insider trades, are updated.
You can also obtain short codes for all of the stocks that you may use on your website to display rates for specific stocks with a search option.
Investing.com is a global financial markets platform that offers real-time data, prices, charts, financial tools, breaking news, and analysis from 250 exchanges in 44 languages.
According to both SimilarWeb and Alexa, Investing.com is among the top 3 worldwide financial websites, with over 21 million monthly subscribers and over 180 million visits.
Investing.com provides free access to cutting-edge global financial tools including real-time quotations and notifications, customisable portfolios, personal notifications, calendars, calculators, and financial insights, with over 300,000 financial instruments offered.
Commodities and Cryptocurrencies are also covered by Investing.com.
Advantages
With applications for iOS and Android, Investing.com aims to be a one-stop experience for traders and investors, and has been the best rated financial sector app on Google Play for the past five years.
There are also details on world indexes and international stock markets available.
Over 300,000 financial products are traded on over 70 worldwide exchanges, with live prices and charts available.
Create your own personalised watchlist and keep track of share quotations, commodities, indices, ETFs, and bonds – all in one place, thanks to your Investing.com account. There is no need to pay anything at all.
Breaking economic news, videos, forecasts, and insight, and also technology, politics, and business.
MarketsMojo

Credits – Marketsmojo (best technical Analysis app for Indian stock market)
Next in our list of the best technical analysis app for Indian stock market is Marketsmojo. It is an impartial equities research platform that was founded as a Big Data Analysis-based financial investment analysis platform that provides comprehensive coverage and unbiased information to investors across all publicly traded companies.
Its founders, Dr. Mohit Batra and Mr. Joyson Thomas, launched it on June 5, 2016. This is a brand-new but strong stock market research app. MarketsMojo is an excellent tool for stock fundamental research.
It provides pre-analyzed data on all stocks, financials, news, price movement, broker suggestions, technical analysis, and anything else that counts in the Indian stock markets.
It also provides services to the BSE's official website, bseindia.com.
Advantages
They provide a Buy/Sell/Hold recommendation for all 4,000 stocks to assist you in making smarter investing decisions.
Their model portfolios can assist you in developing an unbiased and disciplined investment strategy.
You can figure out which stocks are ideal for your investment style.
In the paid version, you get stock data as well as access to Mojo Dashboard, Mojo Dots, Stock of the Month, and Analysis.
They provide statistics on Business Quality and Management Quality, as well as aspects such as Growth and Capital Structure.
They provide Financial trend, which analyzes the firm's near-term financial success over the past few quarters.
They provide a technical indication that captures the price and volume momentum of a company.
TradingView is a social network of 30 million traders and investors that use the greatest charting and analytical tools in the world to discover market opportunities.
Follow your favourite assets, get trading ideas, talk with others, detect trends, and execute trades straight on their charts using their platform. They set out to alter the way individuals conduct business.
They cut their teeth among the greatest analysts on the planet in Chicago, and it became their ambition to create a place where anybody, from anywhere, can prosper via markets.
The world isn't a perfect place; it's a jumble, and markets are no exception. They'd want to assist traders and investors in navigating these turbulent currents, identifying opportunities, and then seizing them.
Advantages
Beginners will find their charts easy to understand, but expert investors will find all they need.
They've got you covered, whether you just want to glance up the current stock price or run long scripts to study price trends.
Several pre-built studies, 50+ advanced drawing solutions, and a collection of tools for in-depth market research are included in their platform, which covers the most common trading ideas.
Pine Script was created to allow you to create and communicate your own indications and tactics. Pine is beautifully simple, requiring only two lines of code to accomplish what hundreds of lines of code in other languages would.
They also have a large database of fundamental data for most of the main stock exchanges.
This is the top stock market news and updates smartphone app which also offers technical views on all the stocks listed in the stock market. If you only have room on your smartphone for one stock market app, we strongly advise you to install this one.
The money control application is basic, yet it has a wealth of information and updates. With the Moneycontrol App, you can keep up with the latest news on Indian and global capital markets on your mobile.
It tracks Indices (Sensex & Nifty), Stocks, Futures, Options, Mutual Funds, Commodities, and Currencies from the BSE, NSE, MCX, and NCDEX exchanges.
It allows you to easily follow Indices (Sensex & Nifty), Futures, Options, Mutual Funds, Commodities, and Currencies. It also offers technical views on  every stock & Index.
Advantage
Stock, futures, options, mutual funds, commodities, and currency quotations from the BSE, NSE, MCX, and NCDEX.
All-day coverage of market, business, and economic news, as well as interviews with senior executives.
It's simple to keep track of your stock, mutual fund, ULIP, and bullion portfolios. Receive regular updates on the success of your portfolio, as well as news and alerts on the companies you own.
To track, add your favourite stocks, mutual funds, commodities, futures, and currencies. Receive timely news and corporate action notifications.
To obtain suggestions, follow your favourite subjects and the top boundaries. Participate in and engage in conversations about your portfolio or area of interest.
Sixth in our list of best technical analysis app for Indian stock market is Economic Times. The Economic Times is India's biggest and most reputable business news organisation. They inspire and empower business executives and entrepreneurs in the pursuit of economic development and development.
Daily, they provide you with the most up-to-date, in-depth coverage of the economy, financial markets, business, and personal finance. This app also includes technical opinions and picks from a number of prominent stock market analysts.
This is a very simple app to use and one of the most popular in the stock market since it displays stock market data in a way that even a beginner with no technical understanding of the stock market can understand.
Advantages
To follow the BSE Sensex and NSE Nifty live charts and obtain share values using sophisticated technical charting.
On the move, follow real-time stock quotations and get tips on intraday trading, stock futures, commodities, the currency market, and ETFs.
Mutual fund news, NAVs, portfolio reviews, fund analysis, and a SIP calculator all in one place.
Create, monitor, and consult your portfolio with a single swipe; get personalised news, analysis, and statistics on the Indian stock market.
To make a watchlist and keep track of it on a regular basis.
Get expert opinions and insights sent to you, and engage in discussions/conversations by leaving comments.
Check out all of the mentioned firms' historical data and news, including corporate activities.
StockEdge is a one-of-a-kind platform that focuses solely on research and analytics. It enables users to conduct self-research by offering the essential tools for conducting fundamental research, technical research, and derivatives research in an easy to understand framework.
StockEdge is the fastest-growing equity markets analytics and research platform, with data largely from the NSE and BSE.
It provides traders and investors with excellent end-of-day statistics, visualisations, and alerts, allowing them to make better judgments.
It also assists beginners in learning about many aspects of stock markets through the Learn section while also analysing market data to the best of their ability.
Advantages
For filtered main market tracking, visit the Everyday Reports Section, which includes News, NSE & BSE Corporate Announcements, Upcoming Events, and Corporate Actions, among other things.
Daily, Monthly, and Annual historical information visualisation for FII/ FPI & DII Cash & Derivatives.
Price searches, last week high/low, last month high/low, 52 week high/low, 3 day price behaviour, and so on are examples of potential scanners.
Keep an eye on what the top Indian investors are doing. Establish your own group of investors with various names/entities, etc. under the MyInvestorGroup area.
Sector research includes things like sector lists, industries within a sector, businesses within a sector/industry, price movement over the previous 30 days displayed in a simple graph, gainers and losers, and so on.
Eight in our list of best technical analysis app for Indian stock market is BSE India App.  BSE Ltd.  is Asia's first stock exchange and among India 's most popular exchange companies. It now allows you to see the trades on your Android-powered phones and tablets while on the go.
The BSEIndia app keeps you up to date on the ever-changing capital market landscape. This application allows you to keep track of your favourite stocks online.
S&P BSE SENSEX Graph, SENSEX Heat Map, Get Quote, Indices Watch, Gainers, Losers, and Top Turnover are among the elements of the BSE India app.
If you need accurate PE and values for any listed company in the stock market, this is the only tool to use.
Advantages
Most Accurate data about any listed company of stock market in India.
The fastest way to get the update about results and corporate actions of all the listed companies.
The best way to get the information about stocks in ban or asm list updates.
Companies scorecard on the basis of quarterly  & annual results which are supported by marketsmojo.
Real time volume updates about all the listed stocks faster than any other app.
Get the proper list of upcoming results of listed companies in a very simple manner.
Daily updates on FII and DII data with names of the buyers & sellers.
You can also track the sme platform which is becoming popular nowadays between the new investors and traders.
Get complete coverage of worldwide business, the global stock market, and financial news, as well as hot subjects like bitcoin and cryptocurrencies.
You may personalise the app to keep track of your own portfolio and get constant notifications on global stock positions, as well as simplified financial, economic, and corporate data that fits the demands of global business and financial professionals.
Bloomberg delivers the news and information you need, anytime and wherever you need it, whether you need to manage your stock portfolio or just want to learn about breaking financial events.
This application is extremely beneficial to traders and investors who want to keep up with the global stock market and news on a daily basis.
Advantages
Markets, Companies, Innovation, Personal Finance, Viewpoint, and more are featured and trending headlines.
Equity Indexes, Futures, Commodities, and Currencies are all included in your customised portfolio, which is tailored for your location.
Add an asset (stocks, mutual funds, ETFs, currencies, and so on.) to your personal Watchlist to keep track of your portfolio.
From their radio shows and podcasts, you may hear interviews and analysis from the world's greatest minds in global finance, business, economics, and investment.
Market statistics for your region, as well as a summary of your Watchlist, including leaders and laggards. Businessweek is getting a fresh new design, including issue downloads for offline reading.
Conclusion
Mobile trading is getting increasingly popular these days. Traders and investors are increasingly looking for brokers that provide the best technical Analysis app for Indian stock market. So this list might be helpful for you.
This is all from our side regarding the best technical Analysis app for Indian stock market. Let us know your views in the comment section.
Other Interesting blogs related to best technical Analysis app for Indian stock market:
Books on Technical Analysis of Indian Stock Market
Best Time Frame for Intraday Trading
Best Movies on Stock Market in Hindi
FAQ
Best stock analysis app?
Ticker Tape, Marketsmojo, Investing.com, Money control & Stock edge are best stock analysis apps.
Best app for stock fundamental analysis India
Best app for stock fundamental analysis India are Ticker Tape, Marketsmojo, Investing.com, BSE India app and Money control.
Best trading app in India 2021
Best trading app in India 2021 are Zerodha, Angel one and Upstox.
Best stock prediction app?
Best stock prediction app are Ticker Tape, Marketsmojo, Investing.com, BSE India app and Money control.
Best share market app in India 2021
Best share market app in India 2021 are Ticker Tape, Marketsmojo, Investing.com, BSE India app, Money control and Economic times.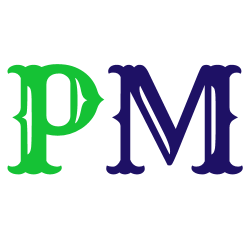 Latest posts by Profit Must
(see all)