A list of firms that have been relocated to the Trade-to-Trade Segment can be found on the BSE or NSE website's notices section. However, most investors don't have proper information about it. So let's discuss the T2T segment in detail with an example.
What is trade-to-trade segment?
Trade-to-trade segment is a market category in which stocks can just be exchanged for mandatory delivery. It means that intraday trading is not possible for trade-to-trade stocks. Every purchase/sale of a stock that is included in this category must be delivered by paying the full price.
The settlement of scrips offered in this section is done on a trade-by-trade basis, with no day-to-day netting off authorized. Speculative/intraday trading is not permitted in the 'T2T' segment.
Every transaction must result in a delivery of stocks and payments of the transaction value, especially if you acquired and sold the stocks over the same settlement phase.
Example
5paisa Capital Ltd, DCM Ltd, PNB Housing Finance Ltd, 7NR Retail Ltd and Suzlon Energy Ltd are some stocks which are added in the list on 07 june 2021 as per bse list.
Criteria for Trade to Trade Segment
Shifting a share to or from the T2T segment is chosen jointly by the stock exchanges and Sebi. This assessment is published on their official portals and is updated on a regular basis.
The stock should have been in the 5% price filter range for at least 22 trading days as of the effective date. A security cannot be pushed to the "T" category if it does not match these requirements.
Criteria 1
P/E overvaluation is the first criterion for moving to the T2T segment. If the Sensex P/E is in the range of 25-30 and the stock has a P/E of over 40, the stock will be evaluated for transferring to T2T on the BSE. The trailing EPS from the previous 4 quarters will be used to calculate the P/E.
Criteria 2
Price fluctuation is the second requirement. If the share 's price variance is roughly 25% greater than the Sensex or the specific sectoral index to which it is benchmarked, the share will be evaluated for T2T. The change must follow the same trend as the Sensex.
Criteria 3
The stock's market capitalisation is the third requirement. If the market capitalization decreases below Rs.500 crore, the company will be moved to the Trade-to-Trade Segment. The goal is to limit speculation in stocks that are small enough to be prone to price manipulation. T2T measures are usually not applied to initial public offerings (IPOs).
Note
For the T2T segment, only equities that are not trade-able in the F&O section are examined. That is to say, shares eligible for F&O trading will not be moved to the Trade-to-trade segment.
What happens to a stock when it is shifted to the T2T segment?
Only delivery trades are authorised in a share that has been transferred to the T2T segment. Because intraday trading does not imply stock delivery, no intraday squaring will be allowed.
Important Points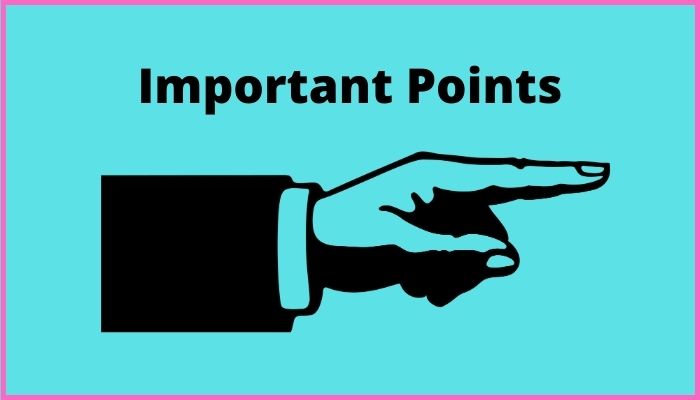 Here are five points you should know about T2T stocks.
When you purchase a share that is traded on a T2T basis, you must accept delivery of the shares. That means you must pay the share value at the end of the day. Consequently, your stockbroker will have to sell your stocks on the market on T+2 and credit you with the loss. The brokerage may also impose a penalty on you.
It's more essential to verify that you definitely have delivery in your demat account when selling a T2T stock. You can't purchase the stocks back once you've sold them since T2T shares don't allow intraday trading. If you are unable to produce by the T+2 deadline, the asset will be auctioned, and the losses, in addition to charges, might be substantial.
Remember that T2T stocks do not allow intraday trading. T2T equities are usually flagged by broker trading systems, but if you buy or sell one, there is no way to hedge your position. It is unavoidable for you to accept or give delivery.
BTST and STBT are commonly used in the trading world. Basically, you either buy today & sell tomorrow, or sell now and purchase tomorrow. You are simply taking an overnight risk on the shares in both circumstances.
In the context of T2T, however, because all trades must ultimately result in delivery, you cannot make either BTST or STBT trades.
Difference from Z group stocks
Finally, T2T stocks are not the same as Z-group shares. While both of these stocks are solely dependent on delivery, Z group shares have a more fundamental issue in that they have broken the listing agreement. Securities in the T2T group safe those in the Z group.
Where can I find the list of Trade-to-trade segment stocks?
The list is available on the websites of SEBI, NSE(National stock exchange) and BSE. However, instead of searching one you can just check below to get the list.
BSE Trade-to-trade segment list
Conclusion
An active investor of the stock market must keep an eye on the t2t segment list to keep away itself from risky stocks. However, once they enter the Trade-to-trade segment then most investors don't get a chance to exit the stock.
This is all from our side regarding the Trade-to-trade segment. Although, if you have any doubts you can just comment below.
Other Interesting blogs related to Trade-to-trade segment:
Additional Surveillance Measures
Graded Surveillance Measure : GSM Category
Security is not Allowed to Trade in This Market
FAQ
trade to trade segment meaning in hindi
ट्रेड-टू-ट्रेड खंड एक बाजार श्रेणी है जिसमें अनिवार्य डिलीवरी के लिए शेयरों का आदान-प्रदान किया जा सकता है। इसका मतलब है कि ट्रेड-टू-ट्रेड शेयरों के लिए इंट्राडे ट्रेडिंग संभव नहीं है।
Trade to trade segment list nse
You can find the list on nse website or link for Bse website is given in the blog.
Trade for trade meaning
Trade for Trade is a market category in which stocks can just be exchanged for mandatory delivery. It means that intraday trading is not possible for trade-to-trade stocks.
Stock in trade to trade segment
When Stock in trade to trade segment delivery trading is only possible as no intraday is allowed.
How to sell T2T shares?
To Sell T2T shares you need to wait for 2 business days after buying. You are only able to sell them once they are credited to your Demat account.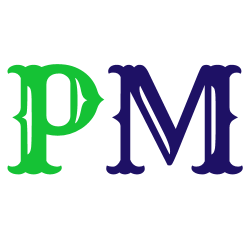 Latest posts by Profit Must
(see all)